I can't believe there are only 2 more months left in 2010!! I'm really happy to see fall finally arrive. Fall and spring are my two favorite seasons. I really don't care for the hot and cold extremes of winter and summer. I can't wait until the fall leaves are at their peak. Seeing lots of pretty leaves is one of the few things I miss about living so close to the Smokey Mountains of TN. I'm sure the north Georgia mountains are pretty too, but I don't live as close to them. Another one of my favorite things about this season is pumpkin. I'm burning a pumpkin scented candle right now, along with an orange cranberry scented one. My home smells fantastic. I hate that this time of year is often rushed through or skipped over in general on the way to Christmas. I love Christmas, but I have no desire to start preparing for it in August (are you listening Hobby Lobby??).
I had a good week this week. I'm still working hard on building up my business sites and learning how to generating traffic. The ladies in my workshop are phenomenal. It's really nice to see women work together as a team and support each other. The genuine desire to see others succeed is so rare these days. Once I get my sites a bit more "developed" as far as content, I'll post the links.
A few posts back I mentioned that vanity is what is keeping me at the gym and on my diet (most of the time) along with the chance to win one of the 4 $10,000 prizes at work. Well, after a few months of slogging along, I was getting a little bored, in essence, my candle was starting to dim and the routine was getting kind of tiring. I need a boost. Well out of nowhere this week...Boom...Boom...Pow....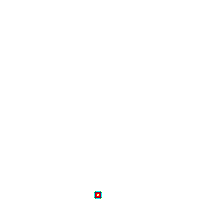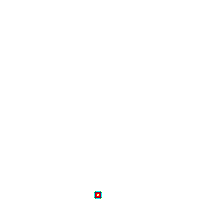 I got the boost I needed to get back on track. I got a little flirty, flirt-flirt from "Mr. Receipt that Launched 1000 Workouts!!" Oh course I was a grinning idiot for the rest of the week, but hey, whatever it takes right?!?!
Friday night was Noel and Elizabeth's annual Halloween party!! It was so much fun. I love seeing all of the costumes and of course all of the yummies. I think my favorite yummy was the candy corn cupcakes the Noel made.
I had at least 3. Mmmmm!!! Elizabeth's Rotel Dip was Mmmmmmmm too!!!! Everything was delicious.
This is me! I went as Elin (Mrs. Tiger Woods). I'm holding a golf club in one hand and a picture of me and Tiger in happier times in the other.
I had to stop and get gas on my way to Noel's house. Some dude at the gas pump gave me a once over, licked his lips and said, "mmmmm-mmmmm-mmmm". I'm trying not to be too offended that I get more play in an $8 Target synthetic wig than I do on a normal day.
Oh and this is Scott's hat after I accidently pushed it into a candle. From what I understand, the look on my face was priceless as I was standing there holding the smoldering hat.