I swear I have one somewhere. I used to use it all the time. Grrrr!!!
I've been thinking a lot lately about getting back into some old hobbies and also starting some new ones. I've been spending some time on Etsy and came across this girl's store. She has some really cool accessories all made from recycled items. Here are 2 of my favorites.
http://www.etsy.com/shop/FeltSewGood
The brooches are made from recycled sweaters. I think this is a great idea for old sweaters that have stains or holes in them.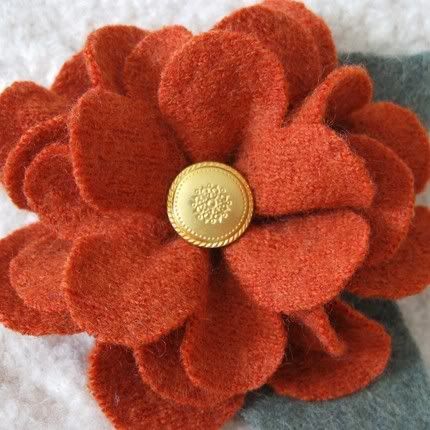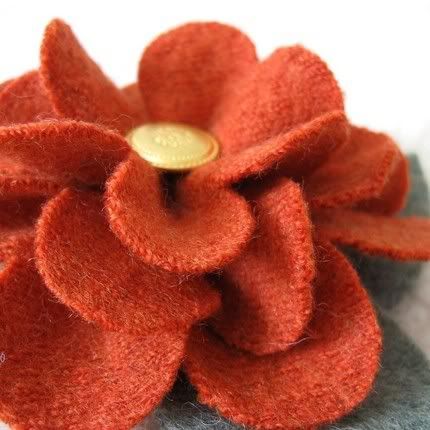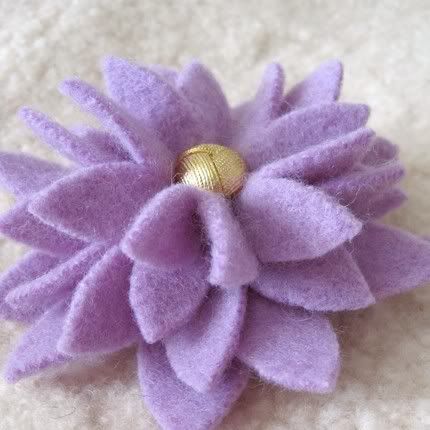 The cosmetic bag is made from a recycled blazer and sweater for the bottom. I swear I have the matching skirt somewhere in my closet amongst the variety of different sizes.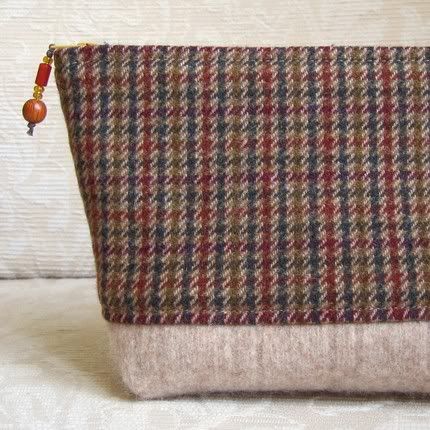 This weekend I'm going to hit some yard sales in search of some goodies for Ebay. The weather is supposed to be nice so hopefully I can hit several before all of the good stuff gets away.
I'm thinking that my Christmas present to myself this year is going to be a sewing machine and some sewing classes. It's been a long time since high school Home Ec. I've seen some really interesting things at places like World Market and Etsy that I know I can make with some practice and I've seen lots and lots of cool fabrics and patterns on my yard sale treks. Who knows, this time next year I might be running my own Etsy store. One can never have too many accessories.