I went to my first "real" professional baseball game last weekend and I am officially hooked AGAIN. I used to be a fan, but somehow I got disinterested in the game. Now I'm officially back.
GO BRAVES!!
It was a fun day. Things started off a little wet. When we all arrived, we were smack in the middle of a downpour. After a 35 minute rain delay, the game started and the temps cooled off considerably to make the majority of the game quite pleasant. The temps started rising again around the 7th inning but was still tolerable. We had great seats; 2 rows behind the right hand batter's box. I'm officially spoiled.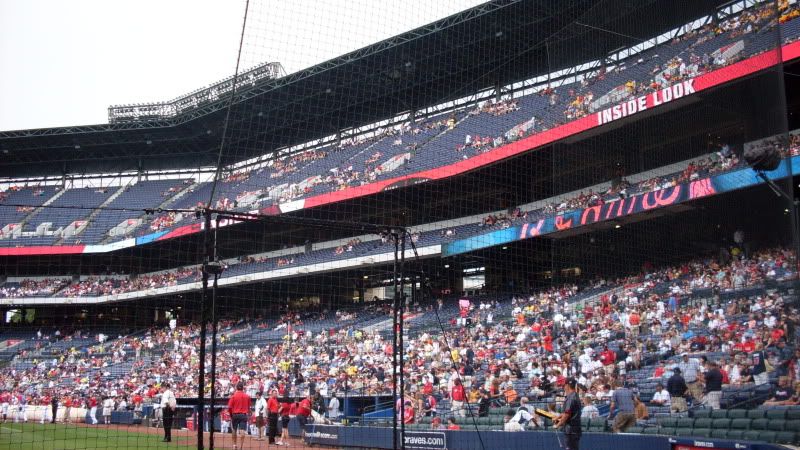 Braves Dugout
My man Martin Prado at bat!! Yummy!!
Catcher - Brian McCann - My quads would be on FIYAH if I had to squat for that long. Hmm..I wonder how much he squats in the gym.
Jason Heyward - what an amazing rookie season he's having. So young and so talented.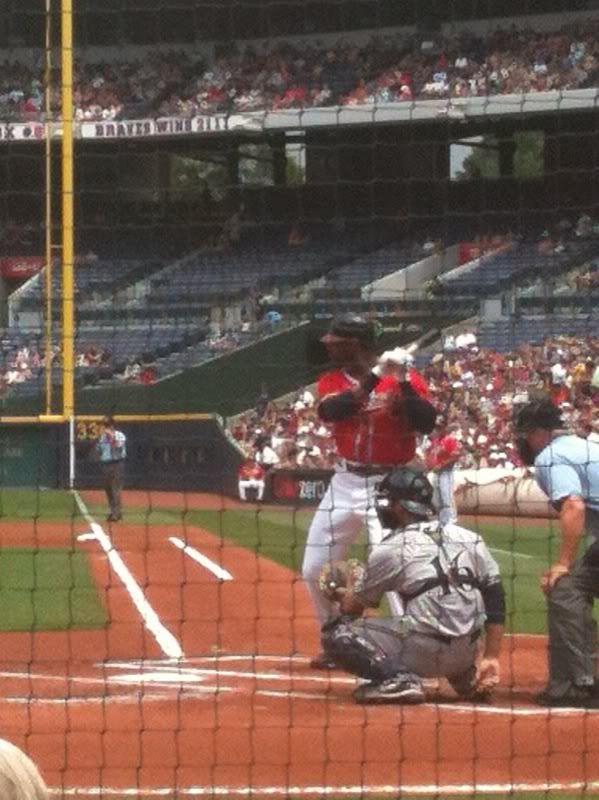 Loud,unattractive, obnoxious drunk lady who insisted on harassing one of the opposing team members.
Another of the loud, obnoxious drunk lady. Someone needs to tell her how to sit in a skirt. She was showing her goods "I use the term 'goods' lightly" to anyone unfortunate enough to walk by. Yes, a skirt, not a skort. Trust me when I say I posted the non-retina burning photos of how she was looking.